WARD 1 needs
Ian Sinclair . . .

A FRESH VISION FOR WARD 1 CALEDON
URBAN PLANNING


Caledon Village Highway 10

Hwy 10 is the major heavy truck route over the Niagara Escarpment and a major commuter route. Ontario's Ministry of Transportation began an environmental assessment to widen Hwy 10 through the Village and took 20 years from study start to completion of the approved work.

Traffic volumes at around 28,000 vehicles per day now back up all the way down past the Fairgrounds in the evening making the widening solution in the Village ineffective and largely pointless as traffic volumes outstrip the solution.
























Space between the sidewalk and heavy truck traffic in Caledon Village is so narrow it is intimidating to pedestrians. Here the heritage buildings have been put below grade by raising the level of Hwy10.

Inappropriate land uses and trespass to property by the Town and Ministry of Transport continues, despite best efforts to communicate by residents, while traffic volumes rise.

The current way of dealing with issues such as this is totally unacceptable! This is just one example of many. One of the basic functions of municipal government is to protect local citizens affected by major projects, whether undertaken privately or by big government.

It's Time

... for a new approach!

It's time …to CHOOSE

INTEGRITY





It's time …

to CHOOSE EXPERIENCE



It's time …

to CHOOSE KNOWLEDGE





It's time …

to

CHOOSE


IAN SINCLAIR for REGIONAL COUNCILLOR
© 2018 Sinclair For Regional Councillor Committee All rights reserved
"Let me
REPRESENT you."
In the meantime, residents and business
premises facing Hwy 10 are experiencing
increased amounts of noise, vibration,
pollution and difficulty accessing their
properties. In addition, several properties have
had parts of the new sidewalk, retaining wall and
utilities located on their lands without their permission.

A petition was presented to Council 8 years
ago (Aug. 10, 2010) requesting all private properties facing Hwy 10 in the Village core be re-zoned to a uniform Village Commercial [CV]
as a way of shifting the residential use to a
commercial use more suited to the traffic reality.

Apparently not one of the Petition signatories
has ever been contacted by our Town Council.
Please DONATE now


Make Cheques to:
Campaign of Ian Sinclair
c/o 16795 McLaughlin Road
Caledon ON L7K 1T5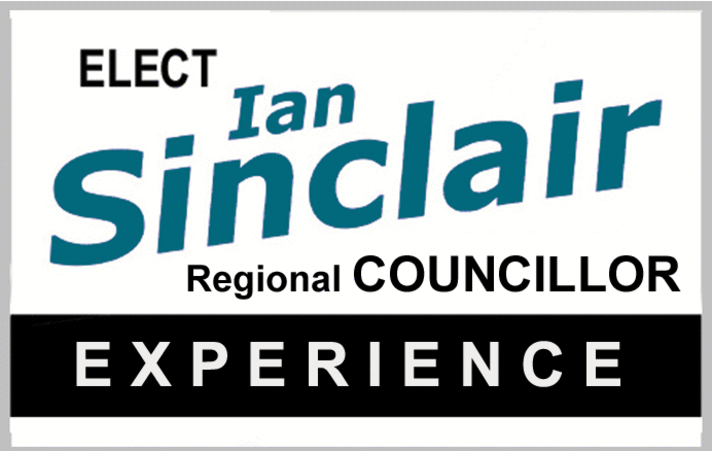 One of the last remaining Greenbelt hamlets under threat
Despite its unique characteristics, Belfountain is also under big pressure from developers who are looking to pave over its rich heritage and ecological features for profit.

Located in the Greenbelt, in the northwest corner of Caledon, Belfountain is only an hour's drive from Toronto, which is part of the reason it has experienced an influx of development proposals that put its character and environment at risk.


Belfountain is one of the few remaining places that has preserved its unique cultural heritage and charming way of life ...

Click

HERE

to read the full article on the Environmental Defence website